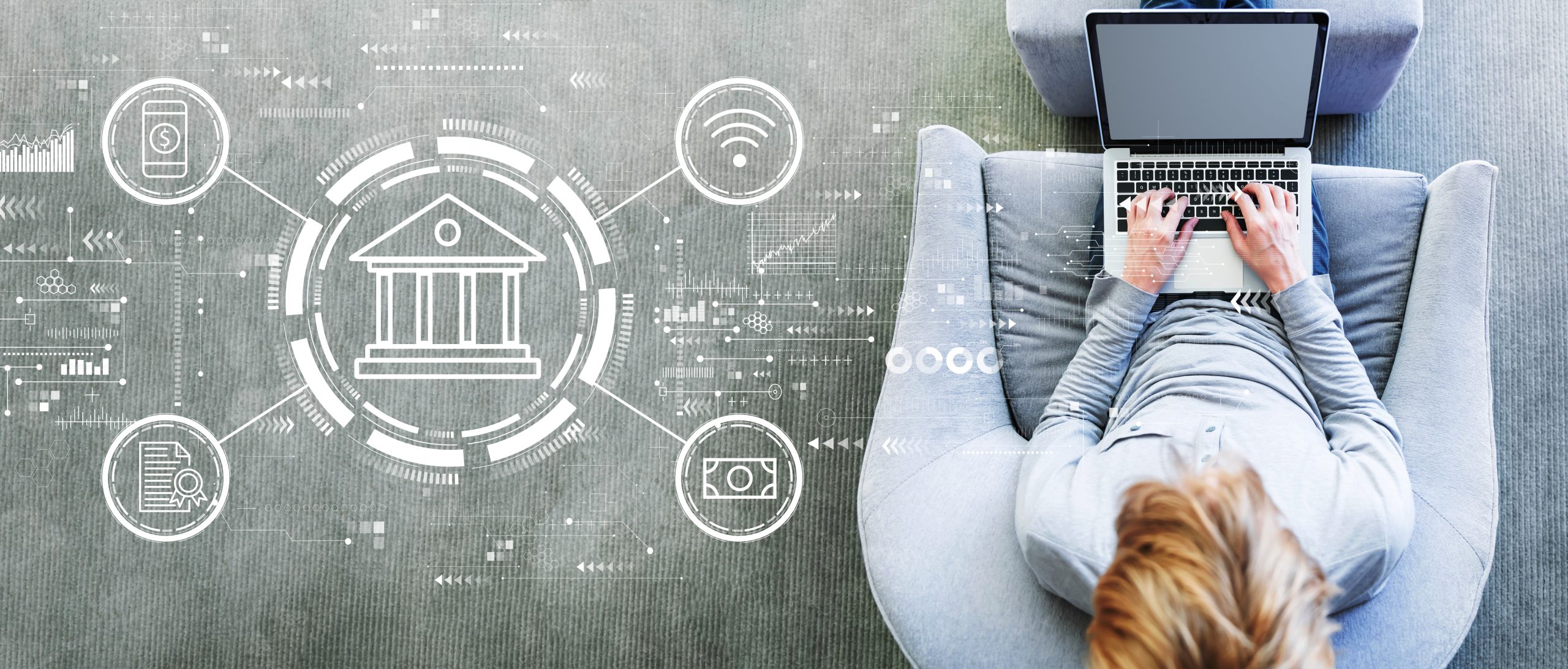 DIGITAL UPDATES
Online Banking
A NEW LOOK FOR YOUR ONLINE BANKING:
Effective April 7th, 2022
If there's one thing we've learned from the past year's events, it's that your online banking site and mobile app need to be quick and easy to use. That's why we're giving your digital tools a clean, fresh look, including:
The logon ID and security code all on one screen for quick access
A redesigned "My Accounts" page with a clear view of accounts, total deposits, loans, and investments
An enhanced "Quick Transfer" window that makes moving money even easier
In a time when nothing seems simple, we want your online banking experience to be as pain-free as possible. Please call Shannon at 814-833-0433 ext 205 if you have any questions.
Checkfree RXP Bill Pay
CHECKFREE RXP® BILL PAY IS HERE:
Effective April 7th, 2022
From paying and managing bills online to sending money to friends and family members, it's all at your fingertips with Online Banking!
We are excited to announce the launch of our new Bill Pay service–CheckFree RXP. This new service comes loaded with new features such as eBills, Bill Capture, and External Account Transfers. It's easier than ever to stay on top of your payments and finances 24/7.
Existing Bill Pay users do not need to take any action at this time. Payments will continue to process on the current system and automatically convert on April 7th. Please monitor your scheduled payments and allow extra processing time for time sensitive payments during conversion week, April 4th through April 8th.
Please call Bill Pay Support at 1-833-903-2249 if you have any questions.
Feature
Bill Pay
(Previous Version)
CHECKFREE RXP® BILL PAY
(New Bill Pay System)
Tabs on Online Banking landing page
The Bill Pay tab does not appear if you have not enrolled in Bill Pay.
The CHECKFREE RXP® Bill Pay tab appears for everyone – even if you have not enrolled in Bill Pay.
Payment Calendar
The Payment Calendar under the Bill Pay tab displays scheduled payments on a five-week (Monday to Friday) calendar.
A payment calendar does not exist. Instead, once you have scheduled your payment, it appears on the Payment Center page under the Pending Payments section.
Scheduling Payments
You choose the "send on" date. The system designates the "delivery by" date which is typically three business days for electronic payments and five business days for paper checks.
You choose the date you want the payee to receive the payment. There is a small fee for same day or next day payments. For dates selected beyond tomorrow or the next day, no fee will be accessed.
When funds are deducted from the checking account
The funds are deducted on the evening of the "send on" date.
The funds are deducted after the payee receives the funds and presents a clearing request to the Credit Union.
Scheduling account to account transfers
The account-to-account link under the Account Access tab have been removed.
First select the CHECKFREE RXP® Bill Pay tab then select the Transfer Money tab.
eBills
Not offered
eBills are delivered electronically from the merchants to CHECKFREE RXP® Bill Pay. Many merchants participate.
Checkfree RXP Bill Pay Videos
Americo Wallet
Coming Soon: September 15th, 2022
New Card Management and Spend Tracking Within Our Mobile Banking App

Designed to optimize your experience, the new features will be found by tapping Americo Wallet right inside our mobile banking app. You'll still have all the features you're used to in the Americo Federal Credit Union app, and more, including:
Transaction notifications
Enriched transactions to clearly see where your purchases are made
Recurring payment visibility for subscriptions and cards on file with merchants
Controls and alerts for location, merchant type, and spending limit preferences
Simplified reporting of lost or stolen cards
Tracking spend by month, category and more
What Do I Need to Do Before the Update?
To ensure a seamless transition, you will not be able to access the CardValet app after, 9/15/2022. Please plan accordingly. If you haven't already, download our mobile banking app and set up an account.
What Do I Need to do After the Update?
When you access the app on or after 9/15/2022, the app may need a few moments to update. Next, simply tap Americo Wallet within the mobile banking app to see all the new features, enable alerts and manage the existing controls carried over from our CardValet app.
Contact Us
For any questions regarding the update, please call us at 814-833-0433.